Frequently Asked Questions
About alterfab
Where are you based?
We are a Canadian company, based in Oakville, ON.
Do you customize products?
Yes. As we Design and Manufacture the products. Any of the products listed on our website can we custom made for you in your private labels
Are you Fairtrade Certified?
Yes. We are certified by Fairtrade Canada. Our production facility is also certified by Fairtrade India.
Who do you cate to?
We produce for all the companies that are looking for high quality and design centric, Eco-friendly alternatives to offer to their customers. Weather you are a Grocery Store looking for Tote and Veggie bags or a Fashion store looking for Totes and Lifestyle bags or a Museum looking for some creative merchandise, we cater to all.
About the Products
Are the Products Organic?
Yes! All the products are Certified Organic.
How do I know its Certified?
All our products carry the logo. This is a mark of certification by GOTS (Global Organic Textile Standards). There are regular audits carried out by certifying bodies on our company and our manufacturing facilities to make sure all the standards are being complied with
Look for the following mark on the products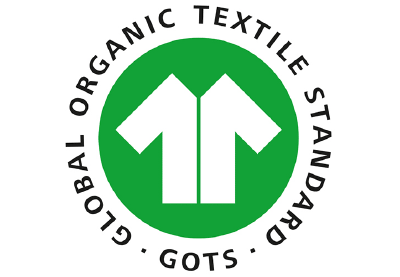 Where are your products made?
Our products are made in our Family Owned Facility in Mumbai, India
Ordering Process
Can the products be delivered to me?
Yes. We manage the complete backend so you can focus on what you do best
What are your minimums?
For the bags that are Design You Bag section , the minimums are 100. For all others, the minimums are slightly more than that, but its on a case to case basis. Please write to us
How do I modify my order?
If you have placed an order online and want to modify it, please give us a call / email us within 24 hours
What are your Delivery times?
For the products that qualify for a 2 week delivery, we can ship them out to you in less than that time. For all other, depending on the urgency, since they are made in India, it could take anywhere between 2 - 3.5 months
Can the good be delivered to the US?
Yes. We are not restricted Geographically
What's the cost of Delivery?
We are partnering with Shopify and Canada Post. All rates for 2 week delivery will be determined at the time of placing the order. For all others, please connect with us directly
The Organic Industry
How is Organic Cotton better than Regular Cotton?
In short, Organic Cotton uses 50% less water to grow, no pesticides are used, strong emphasis on crop rotation, Farmers are paid fairly and they have support groups to look after their interest.
What mark / label should I look for in products?
Look for the following marks on the on the products

Shipping & Returns
What are your Delivery times?
For the products that qualify for a 2 week delivery, we can ship them out to you in less than that time. For all other, depending on the urgency, since they are made in India, it could take anywhere between 2 - 3.5 months. Please expect slight delays due to the logistical challenges caused due to COVID.
Do you accept returns or requests for refunds?
We have a No Return, No Refund Policy